Can we submit our EV Code Signing Certificate to avoid false positives?
Posted: 30-Aug-2022 | 5:56AM · 16 Replies · Permalink
We developed an application (see https://embeetle.com). To avoid false positives, all our executables and dll's are code-signed with an Extended Verification Code Signing Certificate from Sectigo. Despite this, our users complain that Norton flags and deletes our executables and dll's immediately when they try to launch the software: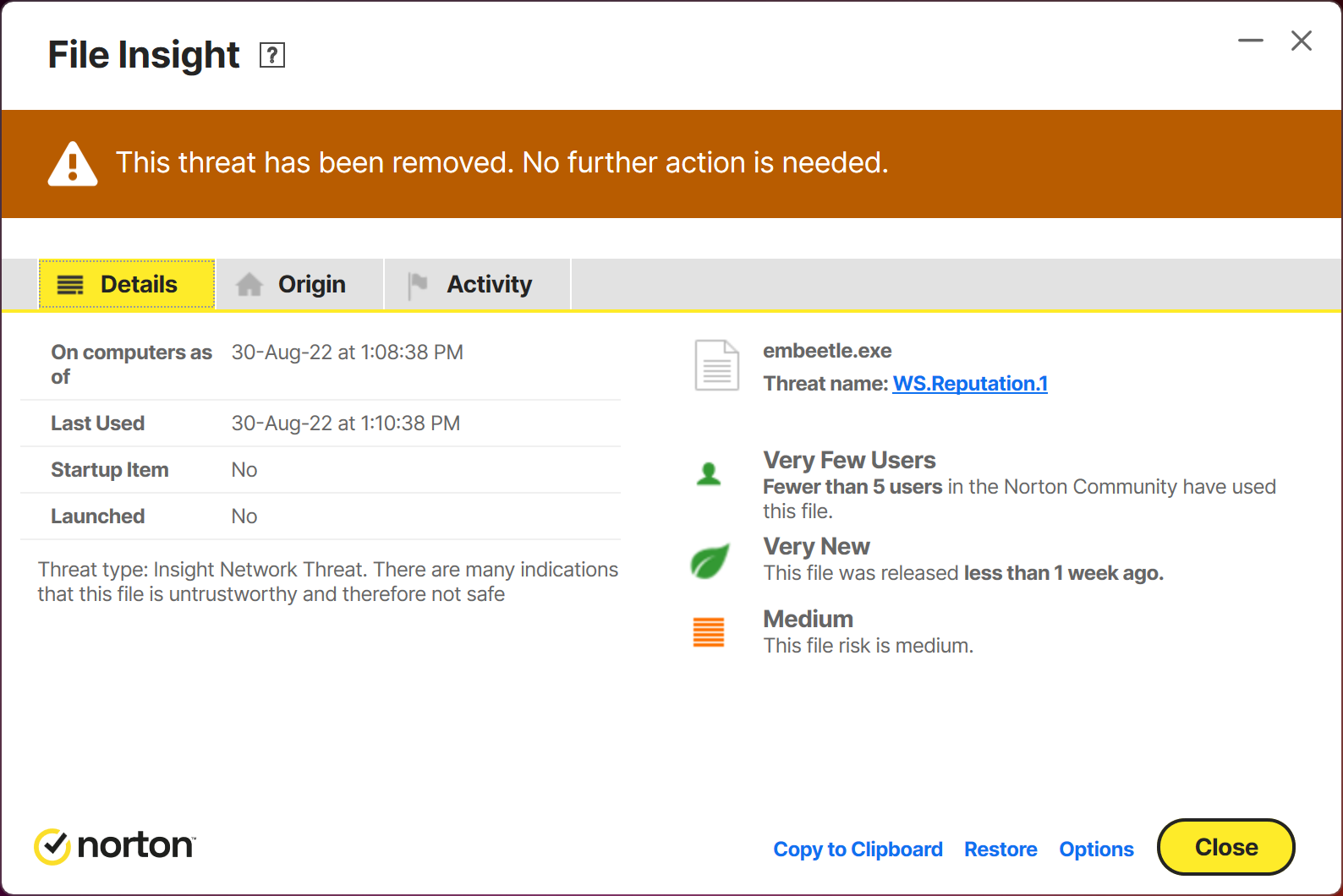 As you can see, the threat is based on the fact that our software is "very new" and has "fewer than 5 users in the Norton Community". Unfortunately, this is not going to change anytime soon:
 - As a startup software company, we have a small userbase.
 - We push out updates very regularly (sometimes once a week). Such an update means: new executables and dll's.
Giving our executables and dll's for whitelisting seems an unfeasable task (unless we can do so every week). Is it possible to get our EV Code Signing Certificate whitelisted at Norton?